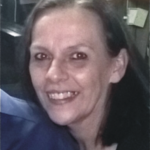 Rainy Days and Holidays is a family-run site, overseen by Colleen Wilkinson from d-zine hub cc. Our  ultimate intention is to bring you great information, activities, tips and treats to help you overcome the "What Shall We Do Now?" question that so often crops up during those rainy days and holidays, and encourages good, old-fashioned fun activities for everyone.
If you're looking for something to occupy your time – be it for you alone, or a fun family activity – you've come to the right place!
Rainy Days and Holidays also brings you relevant affiliated products from the major online stores, as well as our own products  that are available either from our own store here on this website or via other online marketplaces. These products help to keep this site going, and any purchases made from a link on this site may result in commission earnings for us. Your support in this regard is much appreciated!
Enjoy!