Snowflakes Coloring Book (for Grownups and Kids) Digital Version is Live!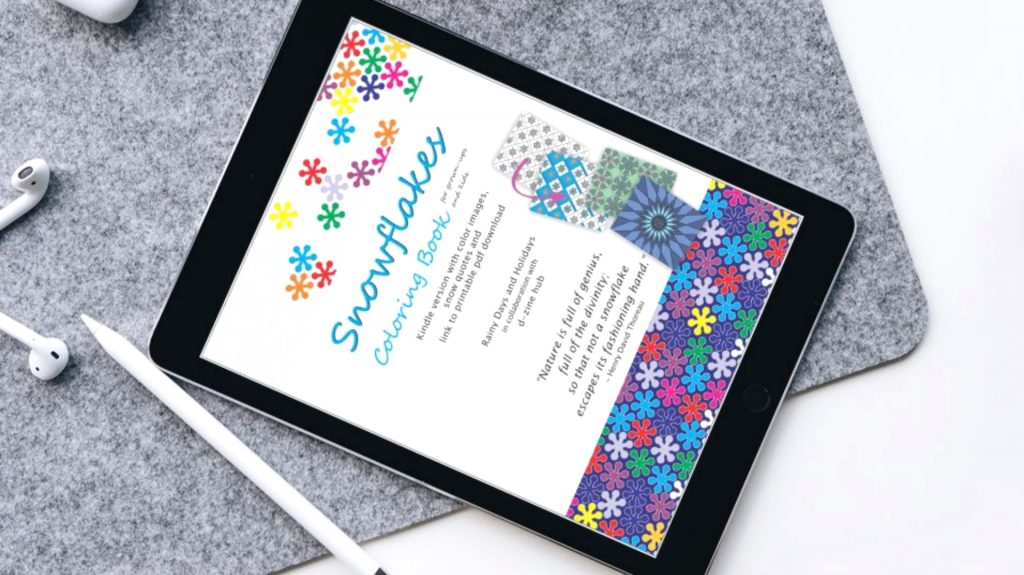 FREE for today only – Get your Snowflakes Coloring Book on Kindle.
This is not 'just a coloring book' filled with pages of empty patterns for you to wade through to get to the link at the end of the book. We have added color images of the patterns in the coloring book, together with some lovely quotes about snow and snowflakes. Read about it and get your free downloadable copy today! Click here.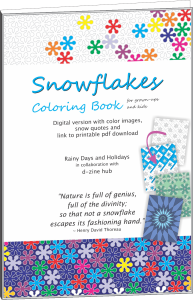 Look for the link at the end of the book to download a printable copy of the black and white patterns. And remember, if you like what you get, or have some constructive criticism, please leave us a review on the book's detail page. We welcome your feedback.
Thanks again to those at d-zinehub for their time and effort in helping with the coloring of the patterns, sourcing the quotes, setting and sizing the images and final compilation of the book! The digital version is now also linked to the print version on the same page, so if you fancy a hard copy for yourself or as a gift for someone, you're just one click away from placing your order 🙂
Enjoy the book and
Happy coloring.  🙂